HYDRAULIC COUPLER WITH EXCELLENT FLOW PROPERTIES
SubseaDesign's hydraulic coupler can be pressure tested to full system working pressure against the retracted coupler without the need for an additional test cap. Due to the compact design and self sealing abilities of both sides of the coupler, ingress from sea water is confined to a minimum.
The couplers are DNVGL design approved and qualified to 3000 m (10.000ft) water depth.
The connectors can be applied on subsea wellhead connectors, riser connectors, emergency disconnect packages, quick release stab plates and emergency disconnect points.
These state of art couplers tolerate high angle interconnection and allows for both front and rear loading into hubs.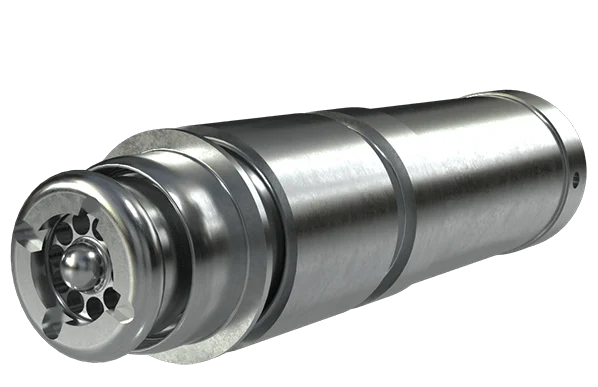 | | |
| --- | --- |
| Re-use of seals | > 10 makes and breaks |
| Temperature range | 29 deg C to 141 deg C |
| Material class | ISO Class FF |
| Water depth | 3000 m |
| Design life | 30 years |
| Service life | 30 years |
Pressure
Working
690 bar (10 000 psi)
Design
760 bar (11 000 psi)
Test
1140 bar ( 16 500 psi)
Material
Coupler body
Nitronic 50
Poppet opener
Inconel 718
Poppet housing, spring piston, locking ring,
flying poppet
25% duplex
SD-Crown Body Seal
Titanium Gr. 5 / Ag coated
Spring
Elgiloy / MP 35 N
Poppet Seal
Peek
Mate/force
Typical 29 kN
Depending on tolerance through hubs
Flow properties (by simulations)
CV value (US)
3.1
KV
2.7
Design Standard
ISO 13629 / API 6a